The youth from three local Reformed Presbyterian Churches gathered in Ottawa to celebrate Winterlude 2022. It was great meeting new people and reuniting with old Friends.
The day started off with Frank talking about "Communion with God". It was very interesting and enlightening. In the evening after a day of games and fun we did a psalm sing led by Colin.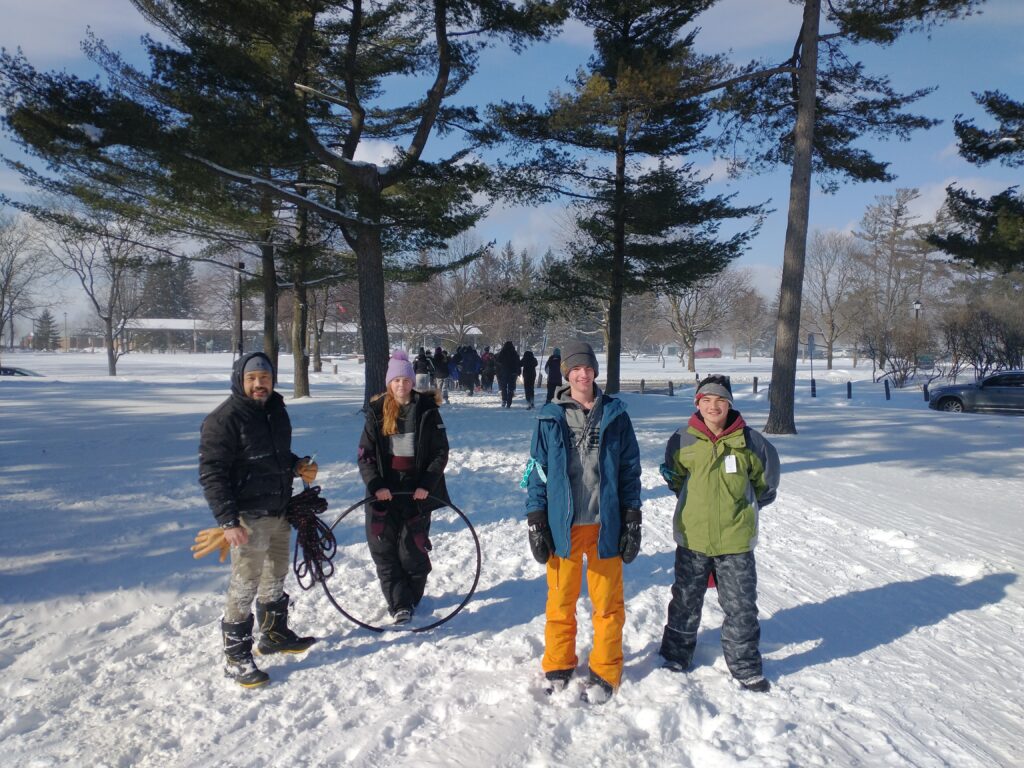 The weather was windy and cold with a fresh layer of snow. We huddled inside and prewarmed ourselves with games like Kahoot, My Chair, and What's my Name? A Paper Airplane competition and a game called Balloon Master brought laughter and decibel levels to new heights.
Despite the Rideau Canal being closed, we were still able to get outside and there was a variety of games and activities hosted inside and outside. Imagine teenagers frolicking in the snow and cold to play Leap Frog and Sled Relay Races!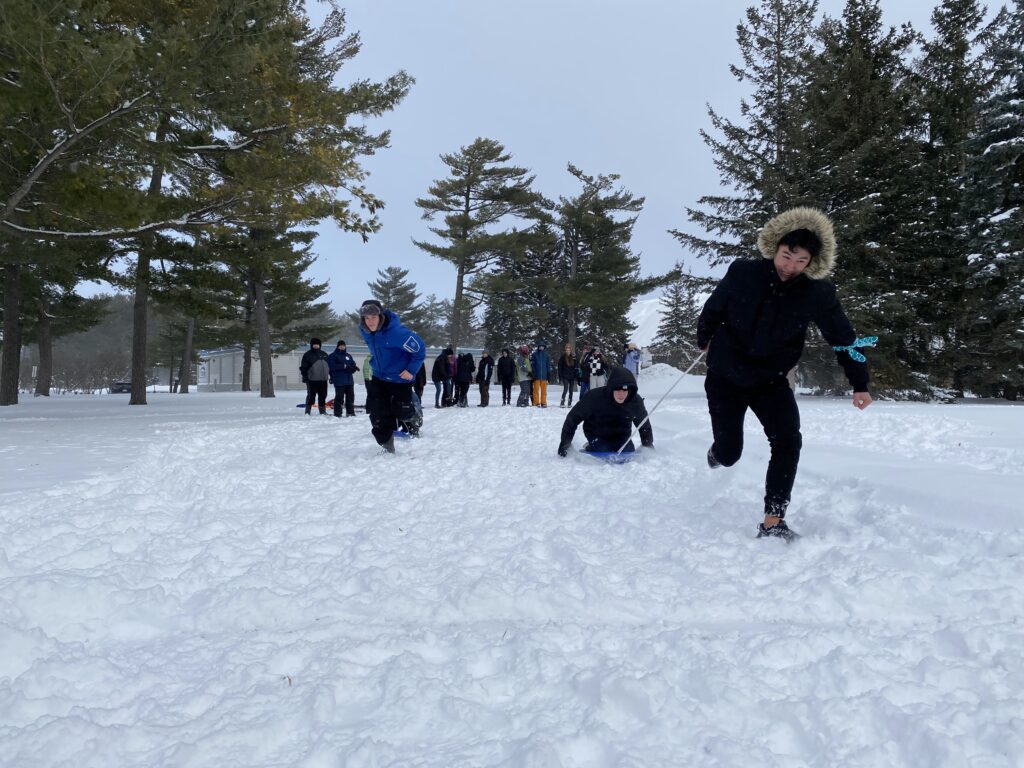 We enjoyed deli-styled delicious sandwiches for lunch and a choice of pasta dishes and salads for dinner. Thanks to Jon and Spencer for the food. A large chocolate cake followed dinner, handcrafted by Amina and Elyssa.
I think my favourite part of the day was spending time with other youth from other churches and getting to know them. I have a new favourite game now, thanks to Colin for introducing the trivia game "kahoot". He surprised us by custom generating the game to focus on Canada and Canadian politics. Who knew he liked politics so much?!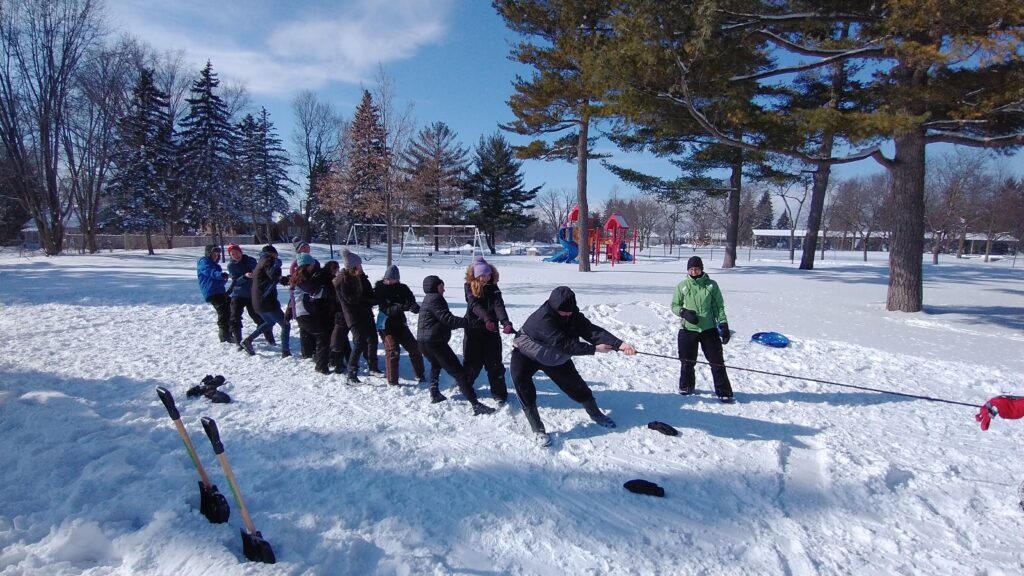 My favourite memory will be of the time we spent working on our strength and team cooperation. Tug of War in snow and ice is a whole other level of fun!
Winterlude 2022 was a great way to celebrate the season and even though I really want summer to be here, I can't wait for the next Winterlude celebration too!
A HUGE thank you to all those who made this possible!
~ Asher Newman